CLASSIC BLUE MAKEOVER, VERONA, NEW JERSEY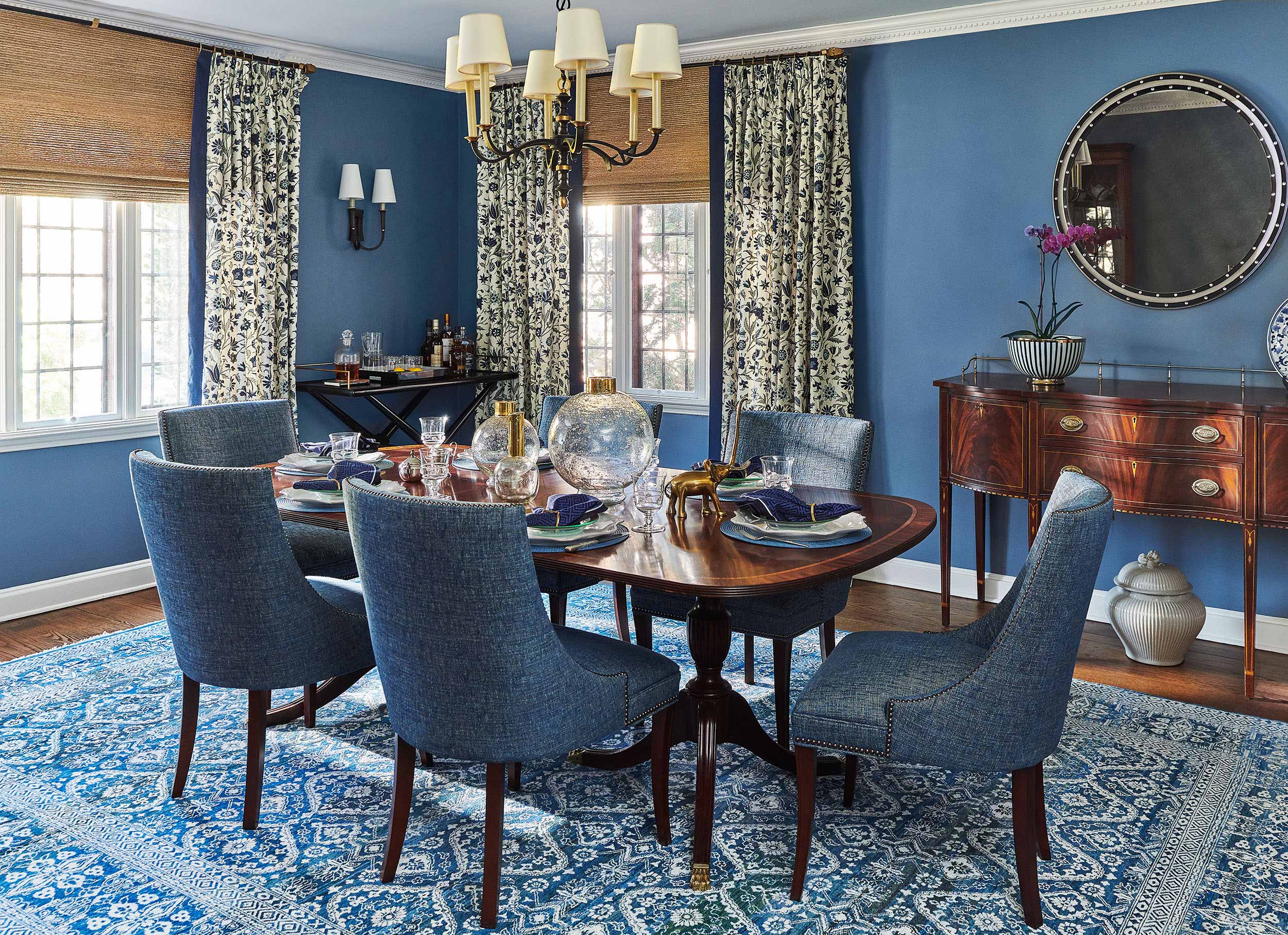 Challenge
Refresh the first floor living areas of a classic Tudor-style home and incorporate many of the client's favorite pieces.
Design Goal
Introduce a blue-hued color scheme to link one room to the next. Use a mix of old and new furnishings to create comfortably sophisticated living areas in a clean color palette.
Design Services
For the living room: developed new floor plans, expanded the seating area and added a new well- proportioned sofa.
Curated and reupholstered several of the client's favorite chairs.
Updated lighting in the living room with new task wall and table and floor lamps.
Transformed the dining room with a coat of calming, familiar classic blue. Freshened the room with comfortable upholstered chairs, layered window treatments, and new area rug while keeping the heirloom table and server.
Added character to the underused library with large scale patterned wallpaper. Newly built blue-gray cabinetry displays client's favorite books and objects.
Gave purpose to the small garden room, bringing the outdoors in.  It serves as a  cold weather casual sitting room and as a warm weather transition to the outdoor patio.
Created contrast with art and accessories, mixing collections and objects with new purchases to capture the client's vision.
ASID NJ Design Excellence Award Winner