Renovated Attic, Short Hills, New Jersey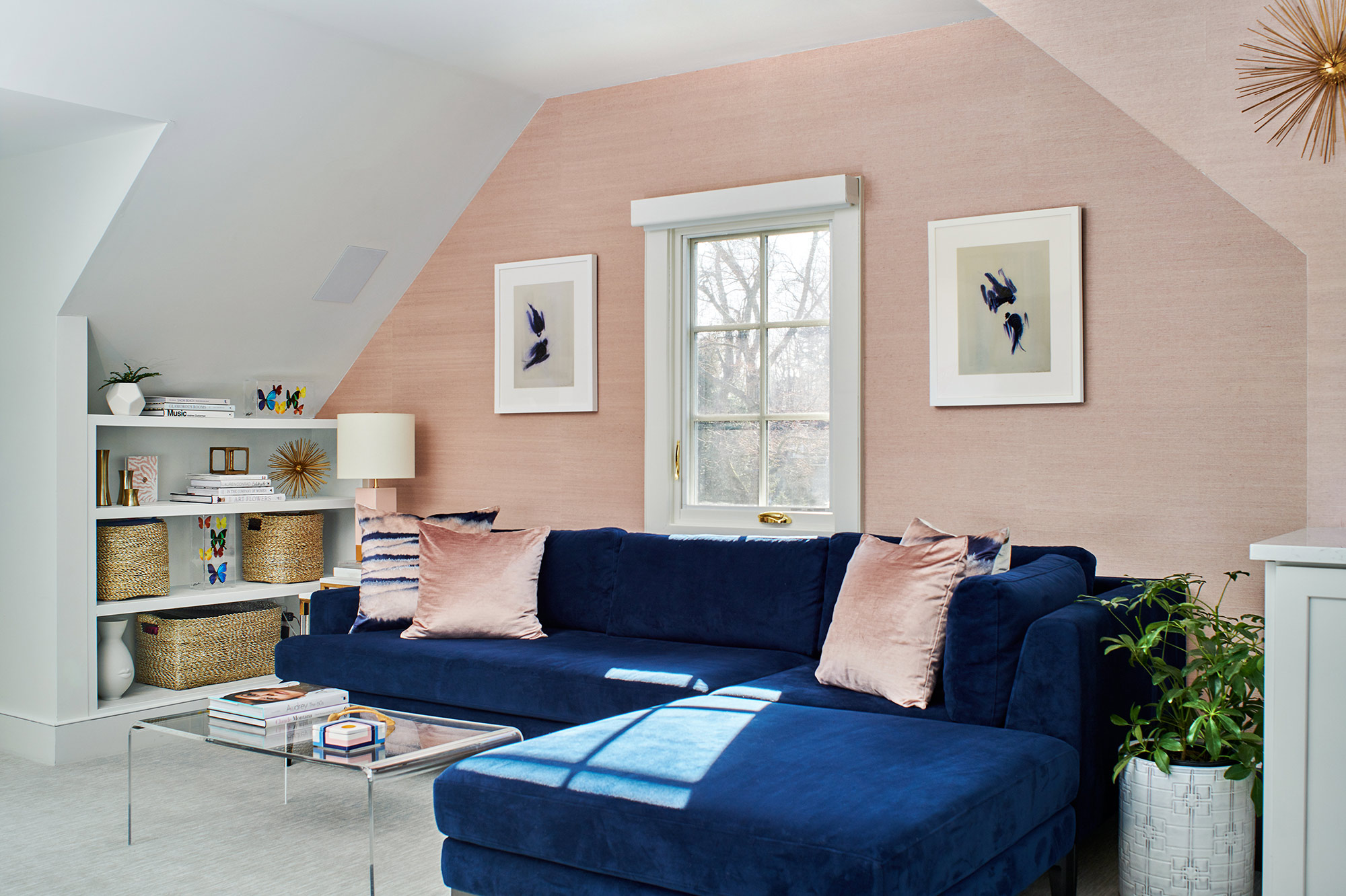 Challenge
Create a multifunctional family room in a reclaimed and renovated attic space.
Design Goal
Deliver a simple, functional and comfortable room with furnishings that convey style in a few strategic pieces.
Design Solution
Wrapped the walls, ceiling, and trim in a single white shade to visually smooth out the angles and low ceiling.
Installed rose-colored grass cloth behind the sofa and used soft fabrics and carpeting for comfort.
Specified furnishings that stand up to family life, a navy performance velvet sectional, and window seats cushions covered  in indoor/outdoor fabric.
Added a convenient beverage and snack area for movie watchers and designed built -ins for corralling books and photos.
Created zones for TV watching, art projects, quiet reading and playing with friends.
ASID NJ Design Excellence Award Winner