He Shed, She Shed, Guest House, Essex Fells, New Jersey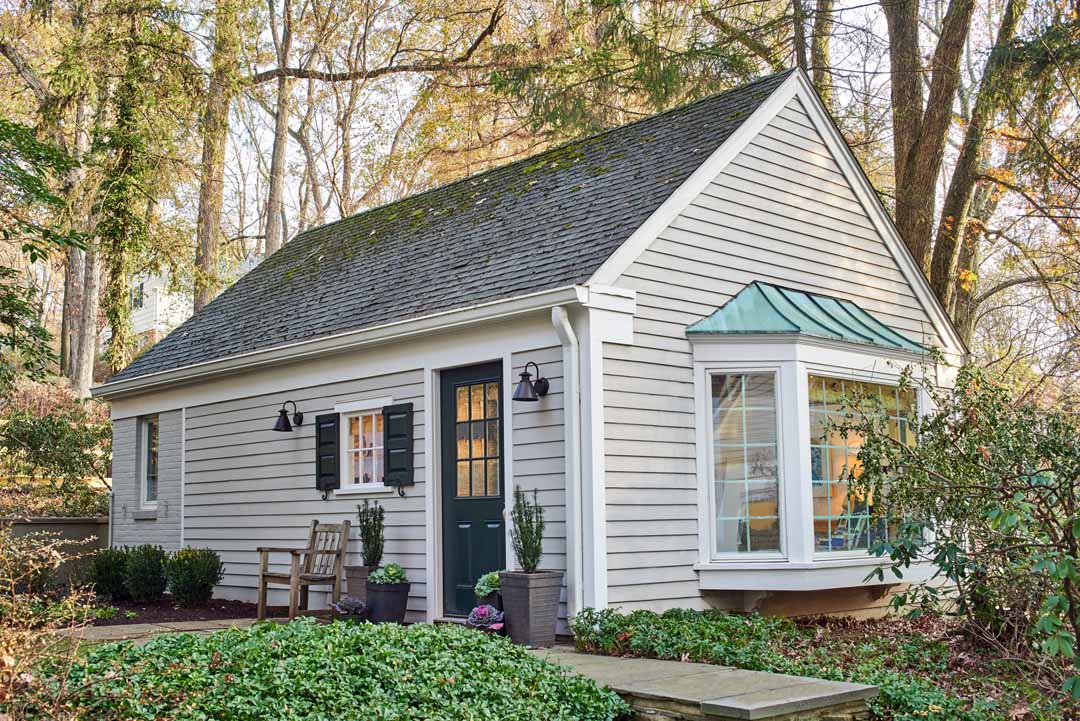 Challenge
Renovate a dark, dated, 400 square foot 1960s pool house into a space usable by teens, their friends, and family.
Design Goals
Deliver a completely fresh and new small living space with renovated bath and kitchen. Use furnishings to make the space relaxed and suitable for a studio or guest quarters as well as a hangout.
Design Services
Gutted entire inside of structure. Specified new efficient heating/cooling systems along with new fireplace insert, lighting, and exterior door.
Enlarged and reworked small kitchen to be open to the living area and fully functional.
Modernized the bathroom, replaced all fixtures, and upgraded dated tub with a large shower. Reconfigured door ways to make room for a closet.
Kept color palette to white, neutrals, and naturals with accents of blue. Painted the walls, ceiling, and trim in one clean white color and installed simple graphic art to break up wall color. Carried wood look porcelain flooring throughout to eliminate transitions between areas.
Used practical indoor/outdoor materials and flexible furnishings to define areas for working, relaxing, and staying over. Installed light woven wood blinds for privacy.
Provided safer access to the loft with a vintage rolling ladder.