WELCOMING LARGE FOYER, MONTCLAIR, NEW JERSEY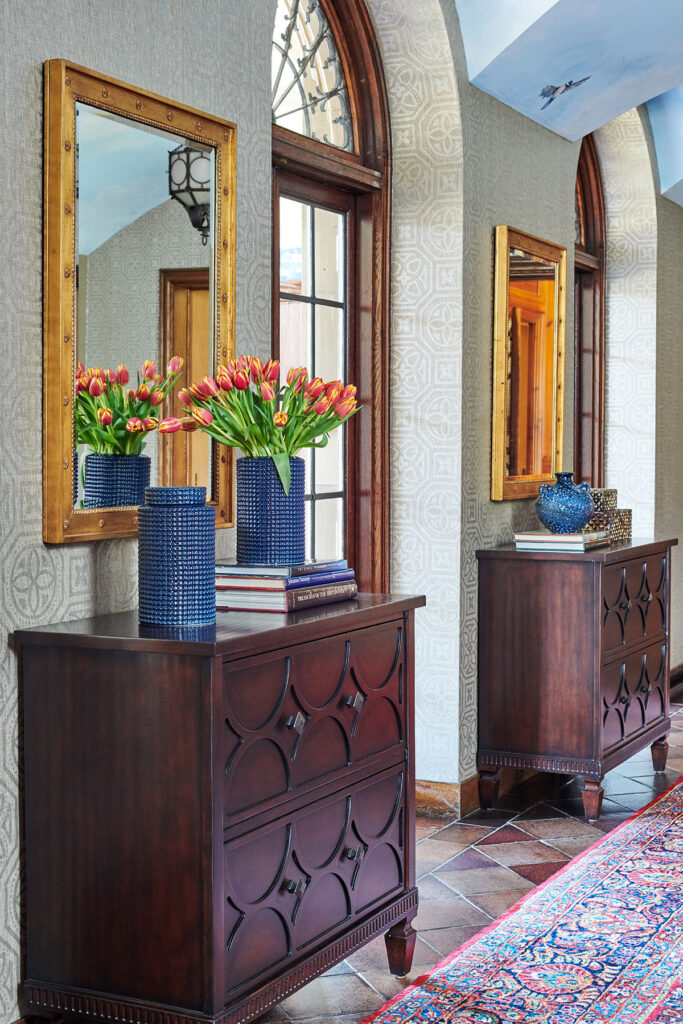 Challenge
Give a large, dim, entry hall a warm and welcoming vibe.
Design Goal
Create a stunning first impression by marrying several disparate architectural elements and drawing in colors from the adjacent rooms.
Design Services
Changed the wall color, going from chalky off-white paint to textured and patterned wallpaper.
Considered client preferences, scale and durability in selecting a paper that referenced the home's architectural motifs .
Installed a pair of warm wood decorative chests under gilded mirrors to give a sense of depth and boost light.