A New House Becomes a Home, Madison, New Jersey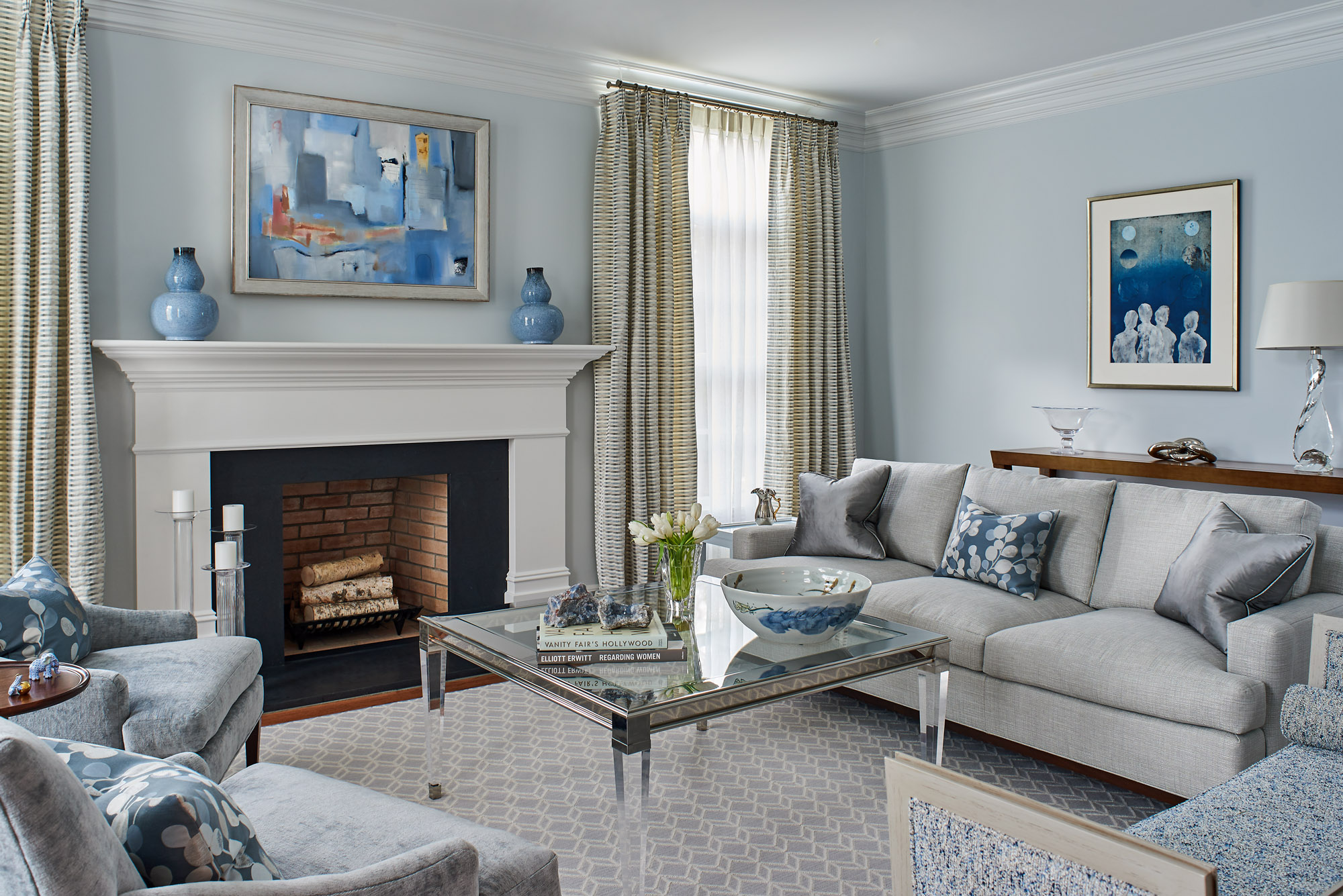 Challenge
Furnishing a suburban home for an active family transitioning from the city.
Design Goal
 Use a fresh transitional style to create areas for family time, quiet activities, and entertaining, layering in pattern and the family's favorite colors.
Design Services
Developed interior color palettes to coordinate with fixed elements in the house.
Featured soft blue colors and elegantly shaped seating pieces in the living room, with simple geometric patterns in the carpet and window treatments.
Showcased a colorful inherited rug in the home library paired with comfortable, neutral, textured fabrics and wood tones in the furnishings.
Anchored the family room with a comfortable sectional.  Chose colors and textures to play off large stone fireplace and installed a pair of natural walnut cabinets flanking the fireplace .
Custom window treatments address privacy and add a patterned fabric element to the spaces.